Transforming a tired government website into a user-friendly industry hub.
How we helped the Prostitution Licensing Authority revive their website IA and content to boost industry engagement, compliance and client satisfaction.
"I have been writing and producing Annual Reports for 10 years now and this has been the best experience I have had."
Prostitution Licensing Authority Queensland
Website – Government
An end-to-end website content update from audit to new CMS, content and relaunch.
Project Type
INDUSTRY
Government
Health & Medical
The project
The PLA website had been untouched for years: it was sluggish with old files and obsolete information that was frustrating staff, licensees and approved managers.
Project goals
Streamline IA and content pre CMS migration

Increase website effectiveness and relevance of information
Engage licensees, approved managers, and industry contacts
How we helped
New IA and menu design based on user needs

Content audit of ROT (redundant + obsolete + trash)

Rewrite content for SEO and user friendliness
The impact
Reduced page and file count prior to migration

Client satisfaction rating improved 23% YOY to 79% in 2021

PLA phone and email enquiries reduced by user-friendly website
"This was a complete knock down and rebuild project – starting with an audit to save the best bits. We worked closely with external web developers to support migration to a new CMS with user friendly content."
Amanda Vanelderen, Content Director.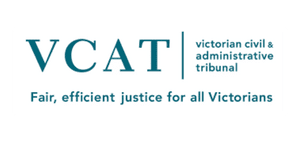 How we work on your website
A smart strategy can repurpose existing web copy to maximise ROI and create new modular content.
Get to know your audience and your internal experts better to customise language and UX.
Increase your online search visibility and traffic by optimising content to suit your ideal audience.
Elevate your website with specialist writers and editors creating compelling content.
Showcase your website UX, messaging and brand with design and data visualisation.
Make a plan to promote your website to your audience as your digital brand base.
Balancing reporting compliance with human stories for a government statutory...
read more
Other copywriting services
Strategy & planning
Take the guesswork out of connecting with smart strategies and practical plans to bring them to life.
Copywriting services
From refreshingly useful B2B copywriting to copy editing and proofreading support to elevate internal and external projects.
Our website content services
Website strategy & planning
Content audits & creation
Perfect product descriptions
I'm truly impressed and touched by what you have written.
Reading it through again and again, it felt like I was tasting the wine and getting a sense of the premium positioning of this brand.
Thank you Amanda for capturing that personality in such beautiful wording.
Michael
Weerona Wines
Through the danger zone
…assured me that all was on track – then made sure that it actually was. Thank you Amanda we made it through the danger zone (our inside joke!)
Monica
Marketing Manager, AAM Group
Copywriting expertise on a global rebrand
Amanda helped apply a new brand name, tone of voice and positioning to an existing product – and to bring our client up to speed with SEO.
She's a clever writer who knows how to work with feedback from a team to get it right.
Pearlyn Goi
Shift, Singapore
Website content writing FAQs
What website content and copywriting services does WorkWords Content offer?
The types of content we produce are as varied as our clients, but some of our services include:
Writing and editing website copy

Optimising copy for users and Google using SEO and keyword research

Developing and implementing a website content strategy

Completing content audits and recommendations to boost performance

Managing a blog, newsletter or other content-rich website hubs
How much does website content cost?
The cost depends on the scope of your project – are you hoping to do a complete site makeover in one go or make a plan to get there in increments? Our website projects start from $5000+gst with a strategy in place.
What should I look for in a website content agency?
Find out more about the agency including:
A proven track record of producing high-quality content

Clear communication of content goals and performance

Content guidelines, style guide, and curation rules in place

Ongoing feedback loop to ensure content gets better and better

Professional writing, editing and proofreading processes for pinpoint accuracy
What is a website content audit?
A website content audit identifies strengths, weaknesses, threats and opportunities. Content audits might include a review of page content, structure, format and performance – and metrics like page views, bounce rates and conversions to assess content effectiveness.
Is my website content worth saving?
A content audit will help you decide. While a site design and content may be ready for a refresh, redirecting your web pages to new URLs ensures you won't lose any SEO juice. 
Before you decide on the future of your website, consider if it's: 
serving a useful purpose for your business?

receiving significant traffic from engaged visitors?

generating revenue through ads, sales or other means?

representing your brand effectively

upholding a good reputation online?
Stop apologising for your website.
Create a digital base to be proud of with expert website content support.