The unboring
B2B content agency
Creating unstoppable brands with refreshingly useful content
Build your pipeline
and your brand.
We're a strategic B2B content agency.
That means we create content with purpose, on purpose.
It's content that supports brands to boost visibility, build authority, and generate leads as warm as toast.
From strategy to copywriting and content marketing campaigns we deliver without the hassle or the headcount.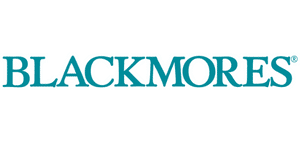 Take the guesswork out of connecting with your ideal customers with smart strategies and practical plans to bring them to life.
Copywriting services
From refreshingly useful B2B copywriting to copy editing and proofreading support across internal and external projects.
Build campaigns, hubs or ongoing content to drive leads and push your prospects through the sales funnel.
Founder and Content Director, Amanda Vanelderen is a content optimist. Behind that smile, she's ruthless about helping brands create content with purpose. Ruthless, we tell ya!
It's heart AND head in the world of Google and changing audience behaviour.
If you're still creating content by gut-feel or adding to your blog each month to meet a KPI? It's time for a content makeover. That might start with a content audit that brings all your content together to see what's worth keeping.
Find out how we use data to drive content strategy and up the ante on
content ROI.
Our CTO was so impressed
Our CTO was so impressed with how she captured highly technical concepts!
Ebony
IT Marketing Manager
The best experience
I have been writing and producing Annual Reports for 10 years now and this has been the best experience I have had.
Christine
Property Industry Foundation
Through the danger zone
…assured me that all was on track – then made sure that it actually was. Thank you Amanda we made it through the danger zone (our inside joke!)
Monica
Marketing Manager, AAM Group
Find your content sweet spot.
Kickstart your 2023 lead generation goals with expert support from the specialist B2B content marketing agency.