Sustainability  report writing
services
Balance compliance with engaging stories
Get support for sustainability reporting and communication.
Showcase the ESG impact important to shareholders and customers
Sustainability and ESG are the fastest growing reporting areas for listed companies, governments, NFPs and corporations.
Beyond aligning with UN Sustainable Development Goals and developing international standards, sustainability reporting is a powerful platform for telling compliance, people and performance stories.
Get sustainability reporting and comms support from a specialist content team.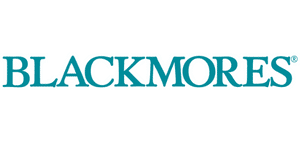 Why brands invest in sustainability report writing
82%
of companies feel pressure to act on climate change from government and regulators.
Source: Deloitte
75%
of companies focus reporting on value creation over a sole focus on financial results.
Source: KPMG
Up impact with specialist sustainability writing support
Simplify your reporting, content and communications
Tell a consistent sustainability story
Use accessible language and messaging
Connect data and messaging with key themes
Interview internal and external stakeholders to tell sustainability stories
Use unbiased, transparent language
Clear and accurate reporting
Use credible frameworks and standards
Clearly connect the strategic priorities or framework you're reporting against
Apply best practice sustainability reporting guidelines
Use our compliance checklist to plan report content
User-friendly reporting formats
Use the channels to suit your ideal audience.
Content designed for PDF, HTML or flipbook formats
Smart data visualisation, infographics, and video
Indexing and editing services to ensure accessibility
Specialist sustainability report writing expertise
A network of specialist report researchers, writers and editors.
Nail your sustainability report and comms without the hassle or extra headcount. From designing sustainability comms strategy from scratch to an audit of your existing comms, we support your organisation to make an impact.
With a Content Director in Brisbane, an Ops Manager in Melbourne, and reporting specialists spread across APAC – we've got your sustainability reporting and content needs covered.
Thanks for getting us over the line!
Amanda worked with us and took our sustainability report content from tangled knot to smooth sailing.
She helped us unfold the message we wanted to articulate and ensure we maintained a consistent voice throughout.
She was flexible with changing and challenging timeframes, across reporting compliance, and a huge help on content structure and writing.
Thanks for getting us over the line Amanda!
Sally Evans
Viva Energy
You made such a difference!
You made such a difference! Excellent proofreading across a complex annual report – 2 years running!
At the end of a long annual report process, Amanda was the fresh set of eyes we needed to ensure accuracy and consistency.
Thanks Amanda for your fast turnaround and eagle eye.
Emily Jackett
Legal Super
Helpful support for a story-led report
As a time-poor marketing and communications lead, I relied on Amanda to sift through raw content from the program teams for 37 services, and recommend the strongest stories and information that demonstrated our the impact of our services.
Amanda was very helpful in pulling together a strong draft that highlighted key statistics, results and case studies.
Amanda consolidated lots of information into simple and clear themes and headings. Her writing style is concise and easy to understand, which is perfect for an annual report.
Cherie Donnellan
Bethany Group
How we work on sustainability reports
Plan reporting around key themes, governance, and repurposable content.
Swap endless templates for interviews with internal stakeholders and partners.
Elevate your reporting with specialist writers, editors and communicators.
Showcase your report, messaging and brand with design and data visualisation.
Find the typos before your investors and guarantee accuracy of financial statements.
Tell a compelling sustainability story to the right audience.
Meet our Content Director
"Sustainability reporting is an opportunity to benchmark performance and shape the story you want to tell."
Amanda Vanelderen
WorkWords Content Founder and Content Director
Amanda has produced annual reports for ASX200, government, NFP and private organisations.
Working with comms, investor relations and marketing teams, Amanda leads the delivery of confidential reporting and communication services.
Adjudicator – Australasian Reporting Awards
Certified Practising Marketer (CPM) – Australian Marketing Institute
Member – Australian Society for Technical Communication (ASTC)
Our sustainability report writing packages
We build a custom project quote to support your sustainability reporting.
Transform reporting with benchmarking
For established brands ready to improve their reporting portfolio
Sustainability
Storyteller
Elevate your report with the stories worth telling
For brands who want to maximise ROI with repurposable content
Sustainability Outsourcer
Trust us with complete report delivery
For busy marketers or teams who need a trusted pair of hands
5 tips for writing your sustainability report
Align report structure with strategic business goals and industry benchmarks
Avoid separating how you communicate about social impact from your usual brand voice
Get across best practice reporting inclusions and developing international reporting standards
Create a detailed report outline for upfront stakeholder review and agree on workflows, version control and approvals
Make a plan for report promotion and repurposing to showcase sustainability achievements and pledge improvements
Sustainability report writing services FAQs
What is a sustainability report?
A sustainability report is a record of a company or organisation's operations and financial performance in the previous year relating to ESG. Some companies produce a sustainability report as part of their annual reporting.
Are sustainability reports mandatory in Australia?
Sustainability reporting is not mandatory under Australian law, but many organisations choose to publish standalone sustainability reports or include as part of an integrated annual report to showcase social and environmental commitments and performance.
However some industries and sectors have specific reporting requirements related to ESG. For example, resource companies may be required to report on their environmental performance under the Environmental Protection and Biodiversity Conservation Act 1999.
How much do sustainability reports cost to produce?
The cost of producing a sustainability report varies based on factors like the size of the company, reporting and legislative obligations, and complexity of operations and performance.
Can WorkWords Content design our sustainability report?
Yes. We work with a network of experienced designers from concept to delivery.
What sustainability reporting guidelines do Australian companies use?
The

Global Reporting Initiative

(GRI) is a framework for sustainability report structure and inclusions. 

The Australian Securities Exchange (ASX) has guidelines for ESG reporting to help listed companies disclose relevant information to investors.
Strategy & planning
Take the guesswork out of connecting with smart strategies and practical plans to bring them to life.
Content Marketing
From refreshingly useful B2B copywriting to copy editing and proofreading support to elevate internal and external projects.
Why WorkWords Content for sustainability report writing
Proven content delivery
for B2B and government
clients
Data-driven content
planning with a splash
of delight
Audience advocates
across communication
and content trends
GSOH included at no extra cost
More reporting and copywriting services
Sustainability reports made meaningful by expert writing.
Be supported to plan and deliver sustainability strategy, comms and copywriting that engages stakeholders, investors and regulators.