Creating a compelling annual report through pandemic shifts, new branding and organisational milestones.
How we supported the Property Industry Foundation to write and edit annual report content and case studies to showcase the impact of supporting young people experiencing homelessness.
I have been writing and/or producing Annual Reports for 10 years now and this has been the best experience I have had. It was a very smooth collaboration and we even managed to get to be creative!
Property Industry Foundation
Annual report – NFP
PROJECT TYPE 
INDUSTRY
Not for profit (NFP)
Property
Reporting for a NFP backed by the property sector supporting young people experiencing homelessness.
The project
Support for the Communications Manager to create a report reflecting pandemic pivots, new branding, and organisational milestones.
Project goals

Engage partners, donors and stakeholders 

Introduce new branding

Mark 25-year Foundation anniversary
How we helped
Compelling case studies to bring achievements to life
Consistent new brand language and messaging
Writing, editing and proofreading (and lots of liaison with their fabulous designer!)
The impact
Internal comms team supported to produce a powerful report showcasing adaptation

Compulsory reporting leveraged as an opportunity to create story-based content 

Report successfully highlighted PIF's 25 year anniversary and future plans despite uncertainty

Met and exceeded NFP reporting guidelines
"Working closely with the PIF Communications Manager and report designer, we helped create a report structure and messaging for marking a milestone of 25 years even while PIF dealt with pandemic challenges and implementing a rebrand."
Amanda Vanelderen – WorkWords Content Founder and Content Director.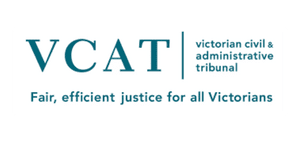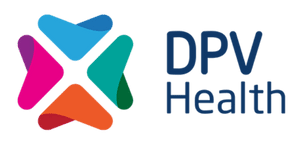 How we work on annual reports
Our
annual report services
and
packages
are delivered by a network of specialist researchers, writers, editors and other content professionals.
A smart strategy includes report themes, messaging and maximising repurposable content.
Swap endless templates for interviews with internal stakeholders and partners.
Elevate your reporting with specialist writers, editors and communicators.
Showcase your report, messaging and brand with design and data visualisation.
Find the typos before your investors and guarantee accuracy of financial statements.
Make a plan to promote your report messaging to the right audience at the right time.
Balancing reporting compliance with human stories for a government statutory...
read more
More copywriting services
Strategy & planning
Take the guesswork out of connecting with smart strategies and practical plans to bring them to life.
Content marketing
From refreshingly useful B2B copywriting to copy editing and proofreading support to elevate internal and external projects.
Helpful support for a story-led annual report
As a time-poor marketing and communications lead, I relied on Amanda to sift through raw content from the program teams for 37 services, and recommend the strongest stories and information that demonstrated our the impact of our services.
Amanda was very helpful in pulling together a strong draft that highlighted key statistics, results and case studies.
I would absolutely recommend Amanda to businesses, and particularly not-for-profits, for support in writing their annual reports.
Cherie Donnellan
Bethany Group
Did a great job
Content support for two years in a row for our annual report and quality account. Amanda and her team did a great job.
Puja Jacobs
Marketing Manager,
DPV Health
Thanks for getting us over the line Amanda!
Amanda worked with us and took our sustainability report content from tangled knot to smooth sailing. She helped us unfold the message we wanted to articulate and ensure we maintained a consistent voice throughout. She was flexible with changing and challenging timeframes, across reporting compliance, and a huge help on content structure and writing. Thanks for getting us over the line Amanda!
Sally Evans
Viva Energy
Annual report writing FAQs
What is an annual report?
An annual report is a record of a company or organisation's operations and financial performance in the previous year. Some companies produce an annual report to meet regulatory or legislative requirements, while others choose to produce a report to communicate with investors, stakeholders and partners.
How much do annual reports cost to produce?
The cost of producing an annual report varies based on factors like the size of the company, reporting and legislative obligations, and complexity of operations and performance.
Does my company or organisation have to publish an annual report?
Can WorkWords Content design our annual report?
Yes. We work with a network of experienced designers from concept to delivery.
Showcase your NFP impact in your annual reporting.
Support to create repurposable, compelling content for stakeholders, partners and donors.